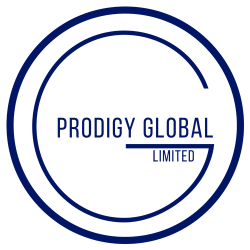 We never see problems, only solutions
Prodigy Global Limited was established in 2016, although a new business to the industry the services implemented by Prodigy Global are providing unprecedented resources to our customers.
Created with the concept of simplifying work life within complex industries, today Prodigy Global offers various services to aid with everyday work life. As a successful company Prodigy Global has worked hard to ensure that the products and services we supply are the best in the market.
Prodigy Logistics has numerous contacts within the industry and is able to provide an exceptional service even to the most ambitious haulage requirements. Strategically located in the Midlands, we're able to offer same day delivery service throughout the UK & our various partners in the industry mean we can also provide a number of solutions for transport across Europe. We also operate a courier service, which includes an elite white glove service which is second to none. Alongside our exceptional transport division, we've also offer a warehousing and storage solutions which utilise our in-house IT software allowing customers to track their goods at any time.
Prodigy IT Solutions specialises in business and domestic software development and we're able to provide an extensive expertise in web based technology. Truck-Net highlights the core work ethics of Prodigy Global, outshining any transport management system currently on the market. The team at Prodigy Global are constantly reassessing and monitoring the market so our services continue to command the recognition they deserve.
We can help you in any project
THROUGH CREATIVE IDEAS, INNOVATION & SHEER DETERMINATION