 Welcome to Prodigy Global
PRODIGY GLOBAL LIMITED IS A MODERN, INNOVATIVE COMPANY SPECIALISING IN LOGISTICS & WAREHOUSING, TRANSPORT TECHNOLOGY SOLUTIONS & SOFTWARE DEVELOPMENT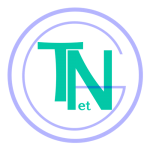 Truck-Net is Prodigy Global's flagship technology product and provides synergy with the company's transport solutions. It is a cloud based haulage system that delivers innovative customer solutions to a highly intricate industry. With automated job quoting, online booking, auto invoicing, online signature and stock management you'll be working smarter and maximising your profit margins by doing less.
Visit our dedicated Truck-Net website for more information.
OUR TECHNOLOGY SOLUTIONS
Specialising in Business & Domestic software development we're able to provide extensive expertise in web-based technology, boasting over 25 years' experience within the IT industry.